Orange Appalam is one of the best Appalam Chips Manufacturers in Madurai, Tamilnadu, India.
We are manufacturing a Export quality Appalam Chips which is also called as Paai Appalam in Tamilnadu. We are manufacturing Appalam Chips in various sizes & varities.
Since Our company has been acknowledge in offering Chips Appalam to the clients. This product is process under the vigilance of professionals by making use of premium quality ingredients and advanced technology. Chips Appalam is available in different packaging options as per the requirements of the clients.
Also Our entire gamut is processing under hygienic condition using highly qualitative ingredients. Also, our products are largely acclaimed for its high pH value, premium quality, nutrition, healthiness, longer shelf life, purity, freshness and other vital attributes. Our company has adopted the specific quality guiding principles suggested by the food industry, in order to supply only best and quality assured range to the customers. Besides, we make use of hygienic and qualitative packaging material, in order to retain the original value of products and increase their shelf life.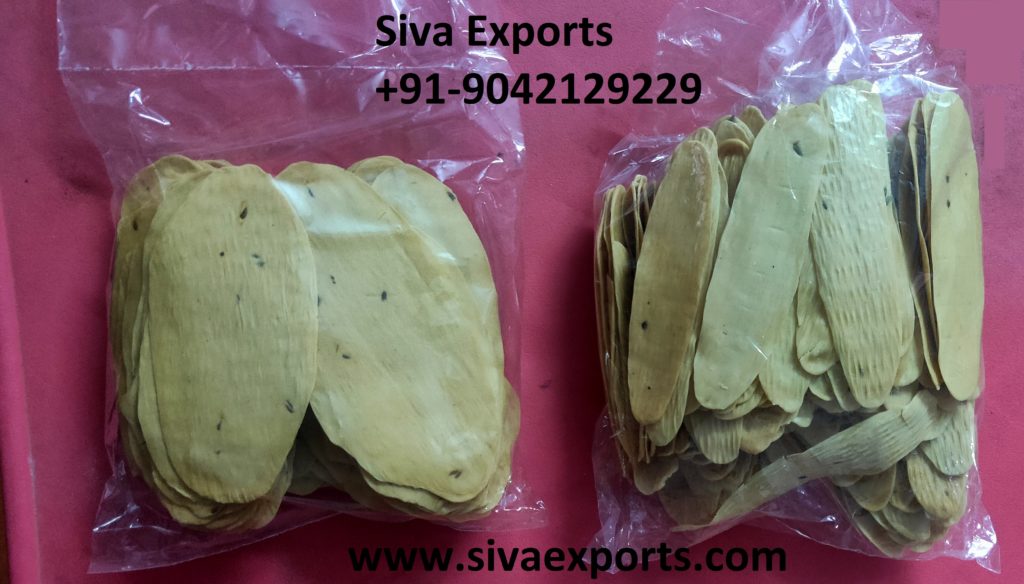 Product Description
Our company is based in Madurai, Tamil Nadu, which is the extreme corner of South India. Hailing from the city, we imbibe the traditional preparation techniques and recipes for a variety of Appalam Papads that are very popular for its unique flavors and rich aroma. Moreover Offering innumerable variety in papad, we invite inquiries from buyers across the globe.
Features:
Delicious
Hygienic Made
100% Vegetarian
Since Siva Exports is a Sole Proprietorship based entity, was commenced in the year 2010, at Madurai, Tamil Nadu. Also The organization of ours put entire endeavors towards rendering utmost customer satisfaction. We are also running this manufacturing business successfully by the support of our trained experts.
Keyword Tags:
#Appalam_Manufacturers_in_India
#Appalam_Manufacturers_in_Tamilnadu
#Appalam_Manufacturers_in_Madurai
#Papad Manufacturers_in_Tamilnadu