Orange Papad is one of the best Appalam Manufacturers in Madurai, Tamilnadu, India.
We are Manufacturing a Export quality Appalam Papad & supplying at most competitive price.
Available Varities are:
Plain Appalam
Pepper Appalam
Cumin(Jeera) Appalam
Red chilly Appalam
Green chilli Appalam
Garlic Appalam
Calcium Appalam
Coin Appalam
Masala Appalam (Assorted variety of Cumin, Pepper, Red Chilli etc)
Rice Appalam
Color Appalam (Vadam)
Paai Appalam (Chips)
Appalam Poo (Chips)
Cut Appalam (Chips)
Avarai Poo Appalam (Chips)
Sizes are available from 2″ to 6″.
Available Packings – 50gm, 100gm, 150gm, 200gm, 250gm, 500gm, 1Kg.
Customized packing also available.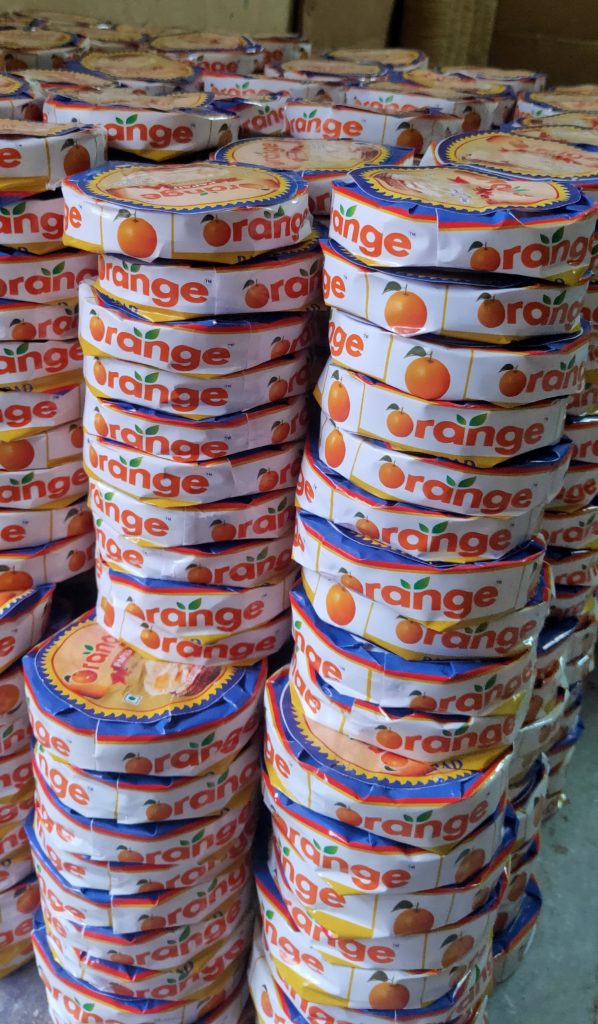 "Orange Papad" started working as a Sole Proprietorship (Individual) owned entity, which is headquartered at Madurai, Tamil Nadu. Since By the assistance of our trustworthy vendor base, we are engrossed in the business of wholesaling and the superior products we deliver to the clients are Appalam, Spices & Oils. Moreover Our firm markets its products through the wide and well-organized distribution network that facilitate us in making finest quality products easily available to our clients.
Also We are one of the most reliable companies in this domain and are into offering Urad Dal Appalam Papad.
Moreover Orange Appalam is a prominent manufacturer of Crunchy Appalam Papad, Masala Appalam Papad, Ring Appalam Papad, Urad Dal and many more.
Features:
Since A great combination as a sider dish.
Also Easy to digest
Especially High nutritional value
Free from impurity.
Also One of the most delicious starter in Madurai, these papads offer irresistible flavors. Appalam Papad, papar, or papads are typically served as an accompaniment to a meal or as an appetizer or snack, sometimes with toppings such as chopped onions, chopped carrots, chutneys or other dips, and condiments
The legendary Madurai papad comes home infused with the right crispiness and flavor that make every meal so delicious. Especially Perfect crispy -Poppadams with traditional taste.